Valuable insights into the Earth's surface
Terrascope is pleased to share the ESA WorldCover global land cover maps and composites. WorldCover's global land cover data offers valuable insights into the Earth's surface, enabling users to access essential information for various applications.
In 2021 WorldCover released the WorldCover 2020 map, the first global land cover product at 10 m resolution based on both Sentinel-1 and Sentinel-2 data. One year later, in October 2022, the WorldCover consortium released an improved version of this map for 2021, and earlier this year they also shared the WorldCover Sentinel-1 and Sentinel-2 annual composites. The WorldCover annual composites are derived from the yearly collections of Sentinel-1 and Sentinel-2 data. These mosaics can be used in several projects without the daunting task and costs of processing extensive amounts of data.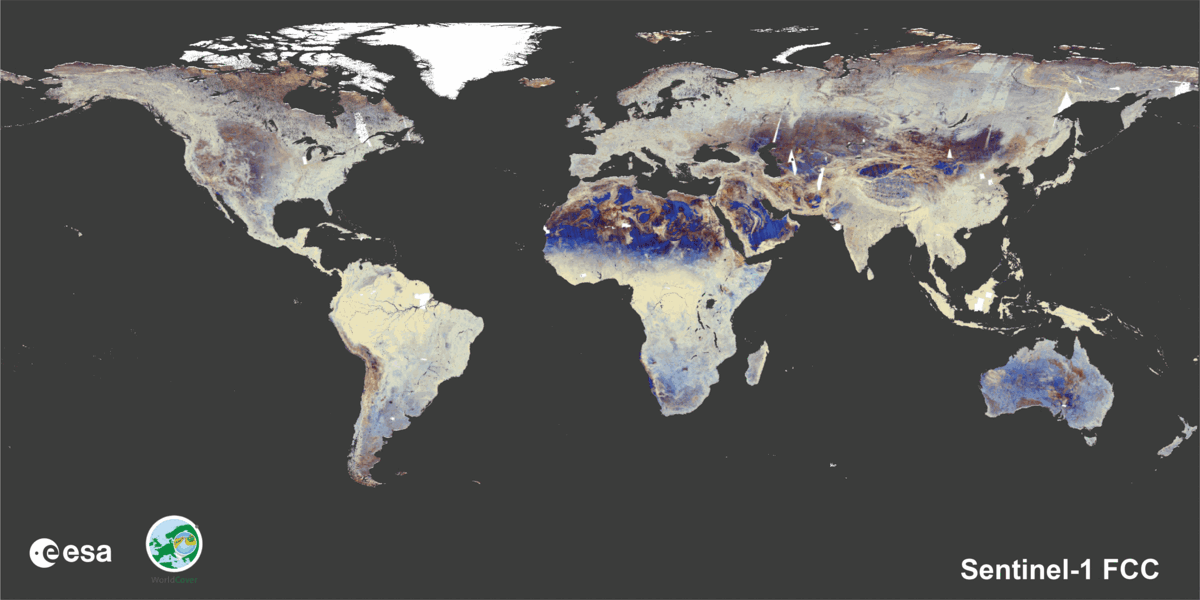 A massive amount of valuable Sentinel data at your disposal
 Terrascope aims to facilitate open-source satellite data access. We therefore keep expanding our data offer, now by including the WorldCover data. The WorldCover data collections are available in the Terrascope viewer and the AWS Open Data Registry. Users can access different layers, compare data and download selected data products. WMS layers are also available from the Terrascope WMS service.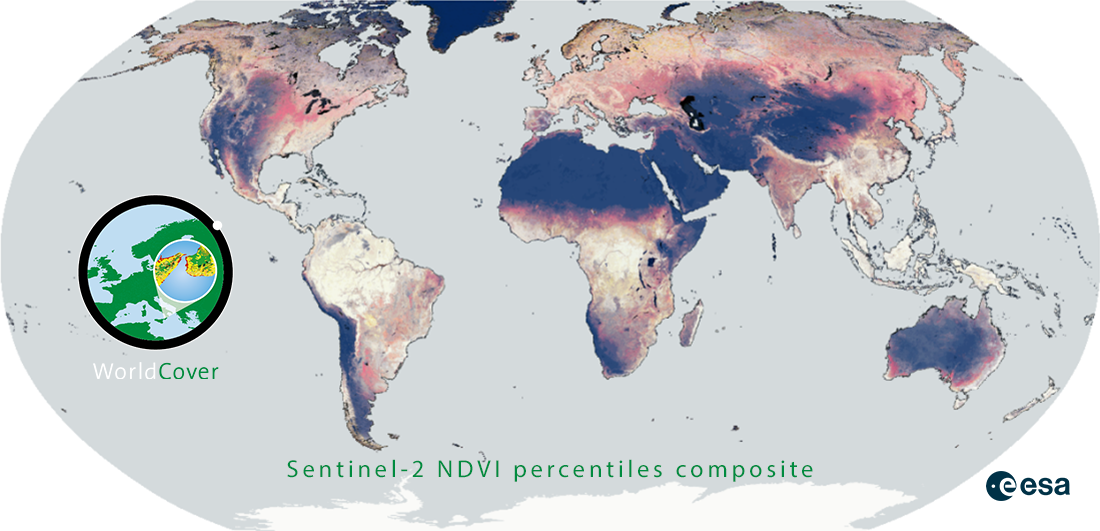 Terrascope continues to empower researchers, organizations, and decision-makers with the data they need to make informed and sustainable decisions to facilitate the transition towards a more sustainable future. More information about the collections and layers is available on the WorldCover website or read the blogs WorldCover taking it to the next level and Simplify your processing with the WorldCover annual composites.
If you have any further questions, please do not hesitate to contact us via the contact form below.