Land use, green and climate in the blink of an eye
Easily zooming in on the entire land use
Belgium covers 30,688 km2 . 20% consists of forest. And 16% is built up. With our satellites, you can view land use within that entire space up to a resolution of 10 metres – with Sentinel-2.
Focusing on vegetation with all its facets
Our satellites provide you with a comprehensive insight into green spaces. What about photosynthesis activity? And how green are our municipalities? You will never lose sight of vegetation.
Mapping out climate change
What is the impact of climate change on our environment? How does land temperature evolve? And how does drought impact our landscape? Our satellite images shape your view of climate..
How green is your municipality shows you the long-term usage statistics per municipality quickly and easily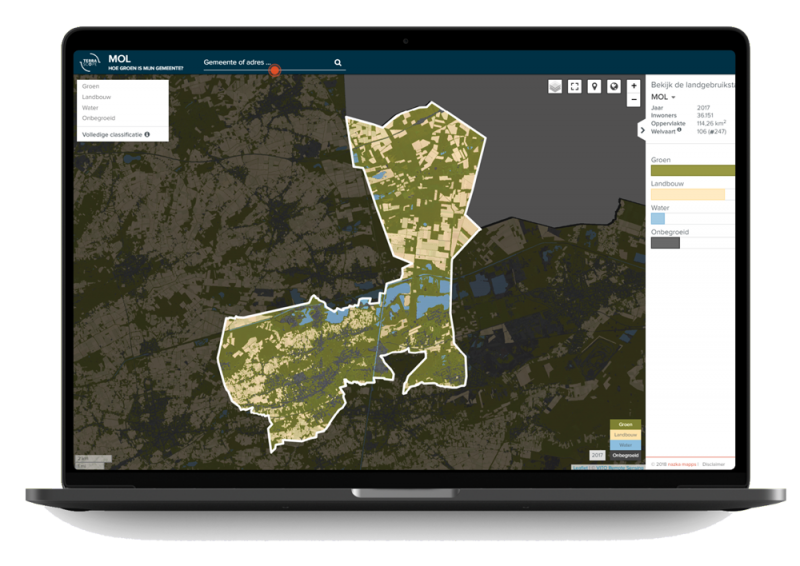 Satellites, the obvious choice
Satellites for Nature & Environment applications